After reading a few blog posts out there from others, I decided that it would be interesting for me to get hold of an AD9851 module.  My initial plan is to build an antenna analyzer and something else (I bought two).
The major engine of these modules is an AD9850 Direct Digital Synthesizer.  This chip can be purchased in quantity for $15.25 EACH from Newark.  From Digi-key, $15.37.
The two modules I purchased on eBay were $8.90.  Total.  With shipping.
And these modules aren't just the chip...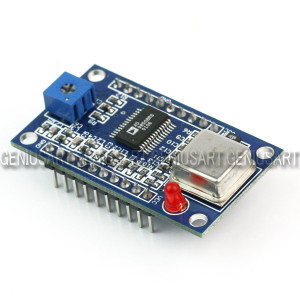 So I don't totally understand how this eBay seller makes money, but it appears he does (it appears he's/she's sold quite a few of them, based on their eBay feedback rating).  What I do (now) understand is why we no longer do electronics manufacturing in the USA.
After ordering this (at the time of writing, I'm still waiting on shipping), I started looking in to adding Ethernet capabilities to one of my Arduinos.  So I looked in to the ENC28J60-based chipsets.  After finding one for £22.90 and one for $35 on Sparkfun, I looked on eBay.  $4.09 each from Hong Kong.  $2 for shipping.  At least this isn't as egregious as the AD9850 modules, as the ENC28J60 chip is $2.36 in quantity from Digi-Key.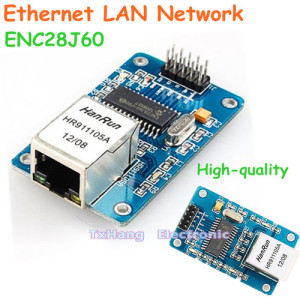 I can't imagine this is news to anyone in the electronics industry, but I'm just an amateur radio operator and traffic engineer.  I found this interesting.  And I'm not complaining, as long as this stuff I get from China works! 🙂
Of course, there is a drawback to this - the wait.  I got a confirmation of shipment for the DDS modules on March 26, 2013, and they arrived on April 6, 2013.  I ordered the Ethernet modules on April 5, 2013, and they have yet to arrive.  So there is a delay, but with some planning, a hobbyist like me can deal with it.
-73-
---UPDATE---
The Soldersmoke Daily News blog has another possible reason: a design flaw. See his post for details.
About the Author
Andrew is the owner of this blog and enjoys computer programming, building things, and photography. He's a pretty busy guy, which explains why updates to this blog are so infrequent.